Wooden Shjips – "Flight" Video on YouTube
Category/Music Genres :
Alternative, Drone, Experimental, Indie, Minimal, Neo Psychedelic, Space Rock U.S.A. 2010s (Tracks)
Band :
Wooden Shjips (San Francisco, California, U.S.A.)
Members :
Ripley Johnson (guitar, vocals), Omar Ahsanuddin (drums, percussion), Dusty Jermier (bass, trumpet), Nash Whalen (organ)
Track :
"Flight" (written by Wooden Shjips) B1 track included on the album "West"
Album :
"West" released on Thrill Jockey Records (THRILL 279) on 15th August 2011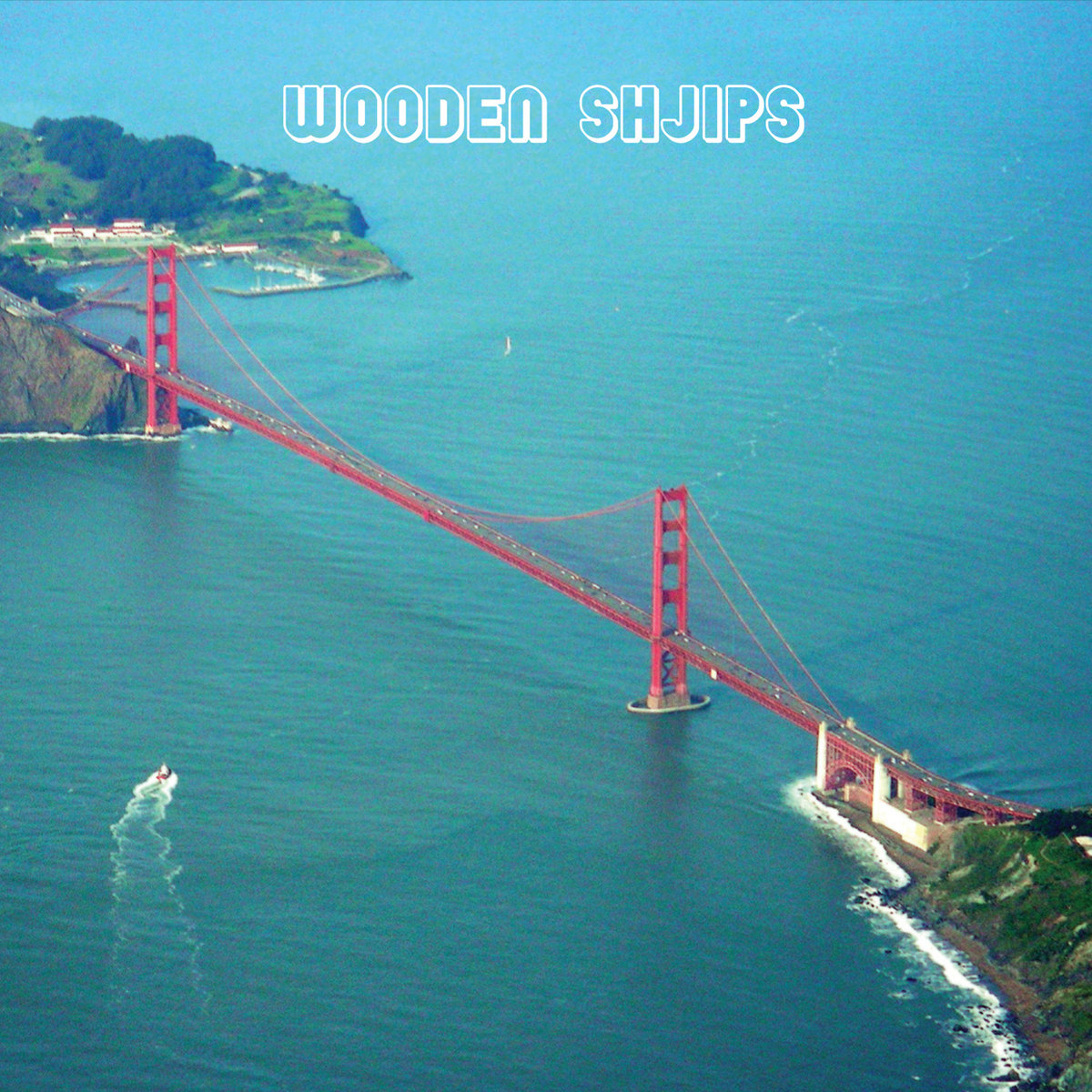 Wooden Shjips – "West" Handwritten album review on "Wasistdas"
Wooden Shjips – "West" Full Album Audio Playlist on Spotify
Wooden Shjips – "West" Full Album Video on YouTube
Line-up/Credits :
Erik Ripley (Guitars, vocals)
Dusty Jermier (bass)
Nash Whalen (drums)
Omar Ahsanuddin (keyboards)
Lacquer Cut By

 – Paul Gold

Mastered By

 – Sonic Boom (2)

Mastered By [Additional Mastering]

 – Heba Kadry

Mixed By

 – Phil Manley

Photography By [Cover Photography]

 – Marc McKinnie

Recorded By

 – Phil Manley
Phonographic Copyright (p)

 – Thrill Jockey Records

Copyright (c)

 – Wooden Shjips Music

Recorded At

 – Lucky Cat Recording

Mixed At

 – Lucky Cat Recording

Mastered At

 – Blanker Unsinn

Mastered At

 – The Lodge, New York

Lacquer Cut At

 – Salt Mastering

Pressed By

 – Record Technology Incorporated – 19916
Comes with download card for LP tracks.
Printed inner sleeve.
Recorded and mixed at Lucky Cat in San Francisco.
Mastered at Blanker Unsinn, Brooklyn. Additional mastering at The Lodge.
Vinyl cut at Salt.
© 2011 Wooden Shjips Music (ASCAP) [inner sleeve]
℗ 2011 Thrill Jockey Records [back cover]
Track-list :
A1 Black Smoke Rise
A2 Crossing
A3 Lazy Bones
A4 Home
B1 Flight
B2 Looking Out
B3 Rising
Information related to the album/band/track :
Wooden Shjips (pronounced "ships") is an American experimental rock band from San Francisco, United States.
Their sound has been described as experimental, minimalist,  drone rock, and "spacey psychedelic rock". They have been compared to Suicide, Spacemen 3, Loop, The Velvet Underground, The Doors, Soft Machine and Guru Guru. They are signed to Thrill Jockey records.
Guitarist Ripley Johnson also plays in a side project, Moon Duo, formed in 2009 with Sanae Yamada. The project has released one EP and four albums.
The group played at the 2010 All Tomorrow's Parties music festival in Monticello, New York in September 2010 at the request of film director Jim Jarmusch.
In November 2013, the group released their fourth studio album, Back to Land, on Thrill Jockey.
"ProgArchives"
Wooden Shjips recorded their self-titled first album between March and May of 2007. It was released on a small avant-garde label, Holy Mountain, and produced by Johnson and Jermier under their noms de production, Tedrick G. Rippy and Don Rifle. Following its release in September, they cut another 7″ single, "Loose Lips," this time for the Sub Pop label. In 2008, Holy Mountain compiled the group's first three singles as Vol. 1. Their second proper album, Dos, followed in 2009, and was again pseudonymously produced by Johnson and Jermier. By this point, the group had begun touring the world, with high-profile gigs at festivals such as All Tomorrow's Parties New York (curated by film director Jim Jarmusch) and Primavera Sound. They released several singles and EPs, often made specifically to sell on tour. The second volume of the band's singles arrived on Sick Thirst in 2010. Simply titled Vol. 2, it included all the sides cut for the Sub Pop and Mexican Summer imprints, two self-released European tour singles, and a track cut for Yeti magazine.
In 2011, Wooden Shjips signed to Thrill Jockey and released West, their first album to be properly recorded in a studio, as well as their first to be mastered by Sonic Boom of Spacemen 3. Along with Andrew Weatherall and Kandodo, Sonic Boom contributed to the Shjips' Remixes 12″, which was released the following year. Wooden Shjips uprooted from their Bay Area home for the rainier surroundings of Portland, Oregon, and they returned to their childhood influences of groove-heavy classic rock and spacy textures for 2013's Back to Land. Following this album, Johnson largely remained busy recording and touring with Moon Duo. Wooden Shjips returned in 2018 with V., a sunny, uplifting album with a title meant to represent a two-finger peace sign.
"Amoeba"
Guitarist and singer Ripley Johnson formed the alluring psychedelic band Wooden Shjips in San Francisco in 2003, originally conceiving the band as a loose collection of untrained musicians that would gather to jam. Johnson's earliest collaborators are not documented, but at some point mid-decade Wooden Shjips constellated into a regular lineup: organist Nash Whalen, bassist and trumpeter Dusty Jermier and drummer Omar Ahsanuddin. The Shjips' first releases—a 10-inch record, Shrinking Moon for You (2006 self-released), followed by a 7-inch on clear vinyl, "Dance, California [Radio Edit]" (2006 Sick Thirst)—preceded their first live performance.
Wooden Shjips played their first show at San Francisco's Café du Nord in January 2007. Johnson and Jermier recorded the band's debut album, Wooden Shjips (2007 Holy Mountain), in the band's practice space. The album was praised in Rolling Stone, of all places, and the band subsequently toured the US and Europe. Jermier's trumpet is prominent on a lengthy track split over two sides of a 7-inch, "SOL '07" (2007 Sick Thirst/Holy Mountain). Wooden Shjips also released a Sub Pop single, "Loose Lips" (2007), and covered Neil Young's big-oil song "Vampire Blues" on the A-side of their next 7-inch (2008 Sick Thirst). Jermier and Johnson again recorded the second album, Dos (2009 Holy Mountain), on tape at the practice space. Vol. 1 (2008 Holy Mountain) collects the Shjips' first two releases and "SOL '07," and Vol. 2 (2010 Sick Thirst) collects more singles tracks, including "Vampire Blues" and the Serge Gainsbourg cover "Contact."
"Scaruffi"
San Francisco's Wooden Shjips, influenced by both the Doors and Spacemen 3, filled Wooden Shjips(2007) with detuned garage-grade riffs and hypnotic throbbing rhythm. The single Loose Lips/ Starting To Dream (Sub Pop, 2007) expressed this praxis even better.
The EP Contact (Mexican Summer, 2009) contains a Serge Gainsbourg composition and their live staple I Hear The Vibrations.
Vol 1 and Vol 2 (2010) collect and remix singles.
Dos (2009) is mostly filler, and highly derivative filler, including the ten minute Down By The Sea and the Doors-ian Aquarian Time.
West (Thrill Jockey, 2011) opted for relatively shorter songs that enhanced the Alan Vega-style crooning and the Robbie Krieger-style guitar playing.Lazy Bones is a good compromise between their trademark droning style and pop hooks. The garage rave-up Looking Out brings a bit of juvenile ebullience to their usually slow and heavy proceeding. Alas, most of the songs are uneventful and the longer Flight goes nowhere.
The Moon Duo, i.e. vocalist and guitarist Ripley Johnson of the Wooden Shjips and keyboardist Sanae Yamada, penned the four-song EP Killing Time(2009), with the galactic voodoobilly Killing Time, and the four-song EP Escape (2010) with the Suicide-style threnody of Motorcycle, I Love You and with the wildly psychedelic distorted pow-wow dance of In The Trees, before the gripping single Catch as Catch Can (2010), an organ-driven garage jam with echoes of Suicide and MC5. The 10-minute Sickener on the EP Horror Tour (Souterrain Transmissions, 2011) upped the ante of their old-fashioned gothic garage-rock for reverbed vocals. The songs of the album Mazes (Sacred Bones, 2011) are a lot milder than the singles. The anthemic organ riff and pounding drumbeat of the rave-up Seer but Fallout fails to sustain the trance with its poppy refrain that goes nowhere. Luckily, the seven-minute Goners evokes the specter of the Velvet Undergroundand, again, Suicide.
"B.B.C.",  Review of the album "West"
California's Bay Area has latterly reinvigorated its late-60s heritage as Mecca for exploratory psychedelic rock, with free-jamming nutjobs such as Sun Araw and Carlton Melton once more turning on, tuning in, but most importantly dropping the kind of far-out and mind-expanding recordings no-one could rightly claim to have heard before.
San Francisco's Wooden Shjips have made more headway on this side of the Atlantic than most, with a slightly more conventional, even earthbound variant. It combines The Seeds' garage caveman thud, krautrock's locked-groove hypnosis and, most obviously to Brit ears, Spacemen 3's ethereally-voiced pulsations.
This third album was even mastered (though not produced) by former Spaceman, Sonic Boom; yet, ironically, it's their first record really to transcend that influence. West, unlike its predecessors, was beamed out from a bona-fide studio, not their dingy old rehearsal room. Thus, their familiar smoke-filled basement gloom lifts, and here finally is a psychedelic audio experience with sufficient focus and momentum to 'take you there' without dozing off on the job.
Black Smoke Rise opens at a reasonable clip, with an amps-at-11 fuzz-riff, swirly 60s organ, circling-down-the-plughole bass patterns and catchy lysergic invocations from mainman Erik 'Ripley' Johnson, before Kraftwerk synth expanses and Johnson's FX-mangled solo lead out further into the stratosphere.
In advance publicity, Johnson, a silver-bearded New Yorker-by-birth, has revealed that West is loosely themed around California's wide-open spaces, where the combo regularly camp out, to perceive their cosmic tininess. Crossing, mirroring the cover's gaping snap of Golden Gate Bridge, is a desert inner-space trip – like The Doors' Take Me to the Other Side, minus Jim Morrison's brutish ego.
However, where Wooden Shjips really start to break new turf here is on Lazy Bones, which, contrary to its title, rattles along fast on a maraca-rustlin' Bo Diddley beat – proper, urban rock'n'roll! Hell, it even clocks in at under four minutes. Later on, Looking Out is similarly hi-octane, with a harp-blowin' intro and Johnson squawking semi-audibly, like a transported Alan Vega.
Thanks to those two pile-drivers keeping the energy levels up, Johnson's lengthy slow-mo fret-fiddling in the outlying tracks feels loose and liberated, rather than slack and repetitive. Unexpectedly, these star-sailors are tripping the light, fantastically.
"The Quietus" Review of the album "West"
When I spoke to Wooden Shjips' Ripley Johnson for the Quietus last year, in an interview focusing on his other band Moon Duo, he concluded by considering the different directions he saw each group heading in. After musing that the next Shjips album might take after Neil Young's classic recordings with Crazy Horse, he revealed that he was about to leave his long-term home of San Francisco for Colorado. He imagined that, as a result, he would come to think of the Shjips as being "the California band…"
Well, here is that next Shjips album, and sure enough California is obviously still on Ripley's mind. If the sleeve and the title don't make it clear, then the accompanying press release spells it out, making much of the mythical notion of "The West"; of Manifest Destiny and lighting out for the territory, the notion of unexplored frontiers and the unlimited freedom they promise. It also points out that all four of the Shjips crew hail originally from the East Coast, and so for them The West has always been a place that you journey towards, rather than begin from; a place that exists both physically and allegorically. Certainly, Wooden Shjips have always placed themselves very much in the open ended, exploratory tradition of West Coast psychedelia, and the jazz, beat culture and oriental mysticism that preceded it and helped it to flourish. But there's a darkness and a sense of dread in their music too, that implicitly rejects naïve hippy optimism and easy answers. The band's very name may suggest travel, escape and questing for stranger shores, but it also references the David Crosby / Jefferson Airplane song that combines laid-back stoner philosophy with the apocalyptic vision of a world destroyed by an atomic holocaust.
The first Shjips album to be recorded in a proper studio, with an engineer, West is Wooden Shjips' fullest exploration of these tensions to date, and sees the band stepping up their game in every aspect. If, in the past, the differences between the drone rock of Wooden Shjips and the rock drone of Moon Duo have seemed moot, then West deliberately distances itself from Moon Duo's recent Mazes album by being very much the work of a band – four musicians playing off each other, pulling Ripley's songs into unexpected new shapes. Throughout, there's more space, more spontaneity and greater dynamics than on previous Shjips records, and while there may not be any eleven-minute jams like 'Down by the Sea' or 'Fallin" from 2009's Dos this time around, any fears that their trademark wall of echoing fuzz would be neutered and cleaned up by shiny over-production are immediately dismissed: with additional mastering by Sonic Boom, this is still Wooden Shjips as we know and love them, but even more so.
The opening MC5 crunch of 'Black Smoke Rise' roars out of the speakers like the aforementioned David Crosby's famous VW van with a Porsche engine under the hood; the dope smoke haze belying the power, clarity and sheer poke this monster has at its disposal. Nash Whalen's repeated organ stabs eventually give way to an oscillating one-note modular synth line, before Ripley's driving rhythm guitar erupts into a coruscating solo. And as he half-sings, half-mumbles of "black smoke rising in the west", he seems to suggest some hazily apocalyptic environmental catastrophe – a lyrical theme common to fellow travellers and contemporaries like Arbouretum and Six Organs of Admittance.
This sense of creeping dread suffuses the whole album: the Loop-like 'Crossing' is similarly ominous, whispering percussion dancing along the perimeter of Omar Ahsanuddin's monotonous marching beat. "Anybody here got a smoke?" Ripley asks, and we recall how "to go west" can also mean to die, and how a wooden sh(j)ip can also be a coffin, carrying you from this world to the next. The cracked, stuttering solo searches fruitlessly for a way out, but keeps turning back on itself, all exits blocked.
Wooden Shjips' West seems less the golden promised land of Manifest Destiny, and more the earthquake-threatened end of the road, where the sun sets and the American Dream comes crashing down into the Pacific Ocean's blankly existential gaze. The racing drums and near-rockabilly guitar of 'Lazy Bones' may initially suggest a dance number- a jitterbug?- but the song also evokes the haunted, post-Manson hallucinations of LA Woman-era Doors, or Neil Young's On The Beach (from which the Shjips have previously borrowed, covering 'Vampire Blues' on Vol. 2).
The Young / Crazy Horse influence is most apparent on 'Home', the album's centrepiece. It's the Shjips' most instantly thrilling song to date, the choogling bar band momentum of its gnarled ascending riff constantly undermined by the hazy, echoing uncertainty of Ripley's vocals, and the way each verse collapses into a black hole of drug-damaged entropy, close to one of Lee Renaldo's minor key Sonic Youth songs like 'Mote', before kicking into yet another sky-scraping wah-fuzz solo. 'Flight' begins like Black Sabbath, driven by Dusty Jermier's loping, heavily distorted bass riff, before Whalen takes off on an echo-laden organ solo like a dubbed-out Ray Manzerek. Alan Vega's 'Speedway' may lie beneath 'Looking Out' like a haunted Native American burial ground, but the ghosts of the old west that haunt this album's grooves are nothing more than that – mere phantoms, never quite materialising on a record that exists firmly in the present moment, yet seems able to dissolve time at will. When 'Rising' turns out to be recorded entirely backwards, it's both a knowing retro-psychedelic affectation, and a demonstration of how little difference it makes to the Shjips' driving, monomaniac muse. Rock & roll stirs uneasily in its grave. And from out of the west, some rough beast slouches to be born.
"The Guardian" Review of the album "West"
How important is the idea of the song to Wooden Shjips? Not at all, judging from the last track on their third album. Initially, it seems Rising is just more fuzzed guitars and narcotised vocals. Then it becomes apparent the percussion is backward: neat trick. Oh, and the voice is backward. In fact, Rising appears to be a whole song with the tape played in reverse: and so single-minded is Wooden Shjips' conception of their music that it's almost indistinguishable from the songs where the tape was allowed to run the right way. Nevertheless, there's a pleasing vigour to these psychedelic journeys: Lazy Bones and Looking Out marry the propulsion of garage-band R&B to trebly, brittle, acid-fried psychedelic guitar, and Ripley Johnson's lead lines are unfailingly inventive, making the songs take flight. It's the unrelenting power of the two-chord drones, though, that is the real draw here, bass and drums throbbing hard enough to add a real heartbeat to songs that might otherwise seem insubstantial enough to melt away. It's enervating, sunbaked and, for all that, rather thrilling.
"Black Spin" Review of the album "West"
The over riding theme for the album (as indicated by the title) is the American West, and all of the mythology, romanticism, and idealism that it embodies. The band members grew up on the East Coast, so for a long time the history and literature of the West was an abstraction and a fascination for them. The artwork also touches on the same theme by using an iconic structure that is both a gateway in a literal and metaphorical sense. It is easy to see why these would appeal to Wooden Shjips, as their music lends itself to exploration. It is both transformative and transporting, the sum being far greater than it's parts. The steady driving rhythms are the elliptical motion machine driven by the often thick and distorted guitar lines, melodic and boundless. Where they may lead cannot be anticipated but following them is exhilarating. It is all about getting there, the destination, while the experience of getting there is an adventure. It is the guitar lines that guide both the listener and the band on the literal and metaphorical journey into the vastness. The ghostly vocals, obscured by dense layers of instruments surrounding them, are alluring with their airy mystery. This elusive quality further draws the listener in, while they attempt to grasp at their meaning. While indebted to both the psych music of the '60s and mid-'70s, electric Neil Young, and even the induced travels of Spacemen 3, the Wooden Shjips' music is modern and in every way their own. West is an epic journey to the edge and beyond.
"Saint Luke's Glasgow"
San Francisco's enigmatically named Wooden Shjips play a minimal, droning kind of garage band-influenced psychedelia with a noticeable '60s Krautrock influence.
Almost unintelligible vocals slip beneath the waves of throbbing minimal rhythms while fuzz tone guitar and shrieking organ freak-outs jump to the foreground and draw you into their primal vortex. It's not a sound that everyone will love, but one that resonates deeply with former (and present-day) heads and hippies.
When bandleader Ripley Johnson put the band together in 2003 he wasn't interested in playing gigs or becoming famous. His original intention was to find a group of non-musicians and create music with them.
The idea was that untrained players would have a brand new outlook on what music is and bring something fresh to the table, perhaps a blend of the often noisy trance rock of the Velvet Underground and the frenetic mania of the one-hit wonder garage punks of the early '60s.
Bassman Dusty Jermier, for example, was originally recruited to play sax, an instrument he'd never picked up before. Other members from that first incarnation often had such a lack of interest in playing live for people the band didn't even bother looking for gigs.
Eventually, the band settled down to its current lineup: Dusty Jermier on trumpet and bass, the instrument he's played all his life, drummer Omar Ahsanuddin, organ player Nash Whalen, and Johnson on guitar and vocals. They knew that what they were doing wasn't going to be profitable, but Johnson was a big fan of impenetrable albums and arcane small-press poetry books. He was fascinated by the idea of books that went unread for decades and out of print albums that are finally rediscovered by collectors and praised for the lost gems that they are. With that in mind, the band set about to make purposely obscure records that Johnson envisioned leaving in libraries and thrift store bargain bins and on park benches. Their debut 10″ vinyl offering had three tunes: "Shrinking Moon for You" on the A-side and "Death's Not Your Friend" and "Space Clothes," an experiment in musique concrète, on the flip.
Eschewing a MySpace page or website with MP3 downloads, the band gave the entire pressing of 300 records away, even paying the shipping costs to requests from out of town. A few unexpected rave reviews, including one from Rolling Stone, raised the record's cachet and the band's profile.
The next project was "Dance, California" b/w "Clouds Over the Earthquake," a single they released in 2006 to celebrate the centennial of the 1906 earthquake. The Shjips sold enough of them to break even and continue the buzz. They even created a video for "Dance, California" using public domain footage of various cityscapes and girls dancing under a strobe light at a '60s party. Their third pre-album slab of vinyl was "Summer of Love 2007," a tribute to all the people who worked to make the world the kind of place they wanted to live in, people like the Diggers, San Francisco's anarchist collective that founded the first Free Store and served free meals in Golden Gate Park to all comers. The proceeds of the single went to Food Not Bombs, a group that continues the good work of the '60s. They celebrated the release with a date opening for psychedelic legend Roky Erickson. It was their second real gig since starting the band.
Wooden Shjips recorded their self-titled first album between March and May of 2007. It was released on the small avant-garde Holy Mountain label and produced by Johnson and Jermier under their noms de production of Tedrick G. Rippy and Don Rifle. It was recorded in their rehearsal space on a half-inch eight-track consol that Jermier found, a strictly analogue project aiming at getting a high-quality recording on a low budget. In his day job, Jermier works as an engineer and he kept the old machine humming. Some tracks were layered up from demos Johnson brought in; others, including "Shine Like Suns," were live studio jams with the drum parts added later, since they only had two tracks for the drums and no way to keep the instruments from bleeding into each other. Jermier mixed it in his bedroom. The album dropped in September of 2007, on CD and vinyl, of course, and earned the Shjips more rave reviews. Shortly thereafter, they cut another 7″ single, "Loose Lips" b/w "Start to Dreaming," this time for the Sub Pop label.
Photos related to the album/band/track :
Wooden Shjips – "West" Album cover photo (front)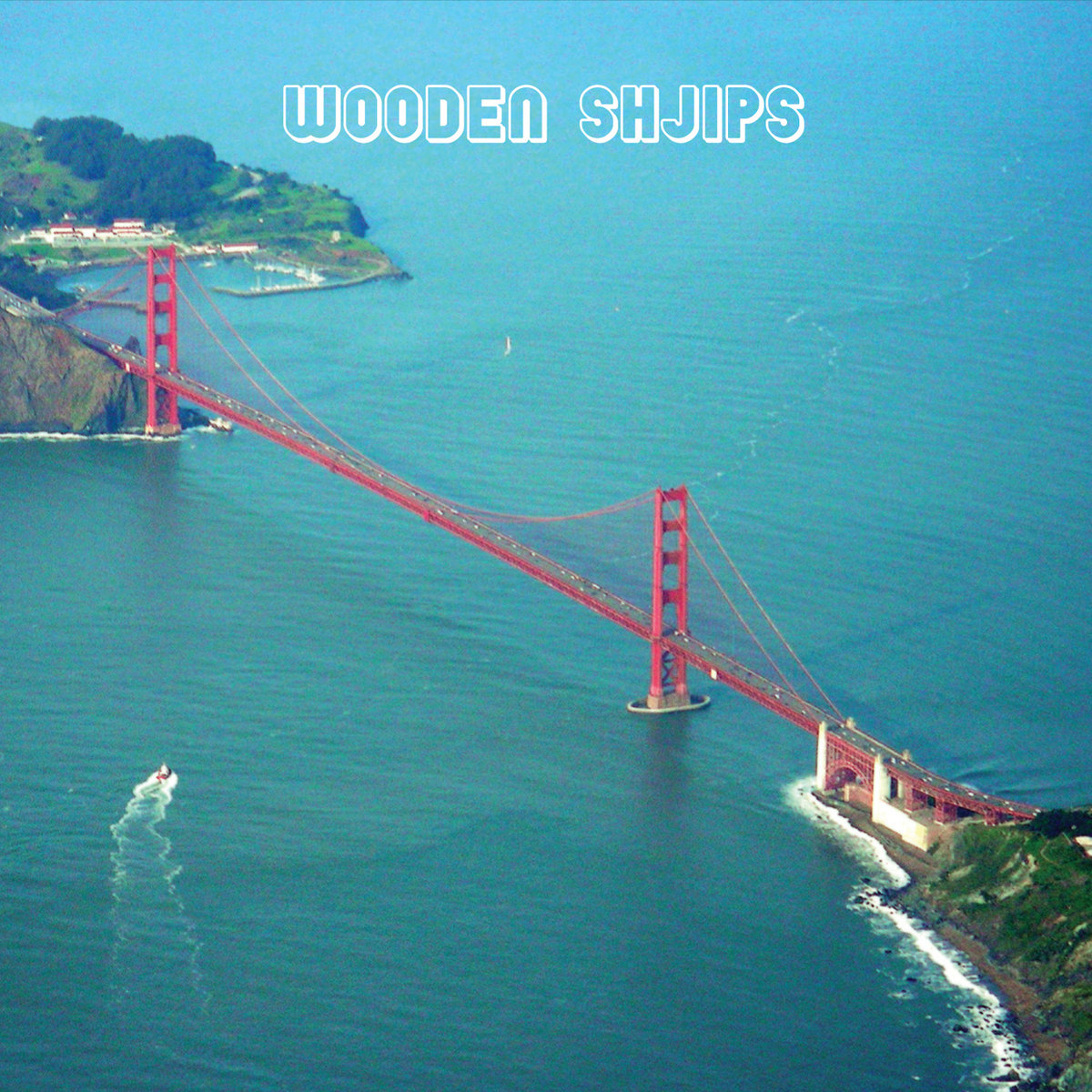 Wooden Shjips Band's Photos
Wooden Shjips live at the Brudenell Social Club in Leeds, U.K. ,28th October 2016
San Francisco's Experimental Psych rockers, Wooden Shjips, live at Toronto's legendary Horseshoe Tavern on June 5th 2018, in support of their May 2018 release, and the band's 5th aptly-named studio album, V.
Levitation Austin Music Festival 2018 at Empire Control Room, 29th April 2018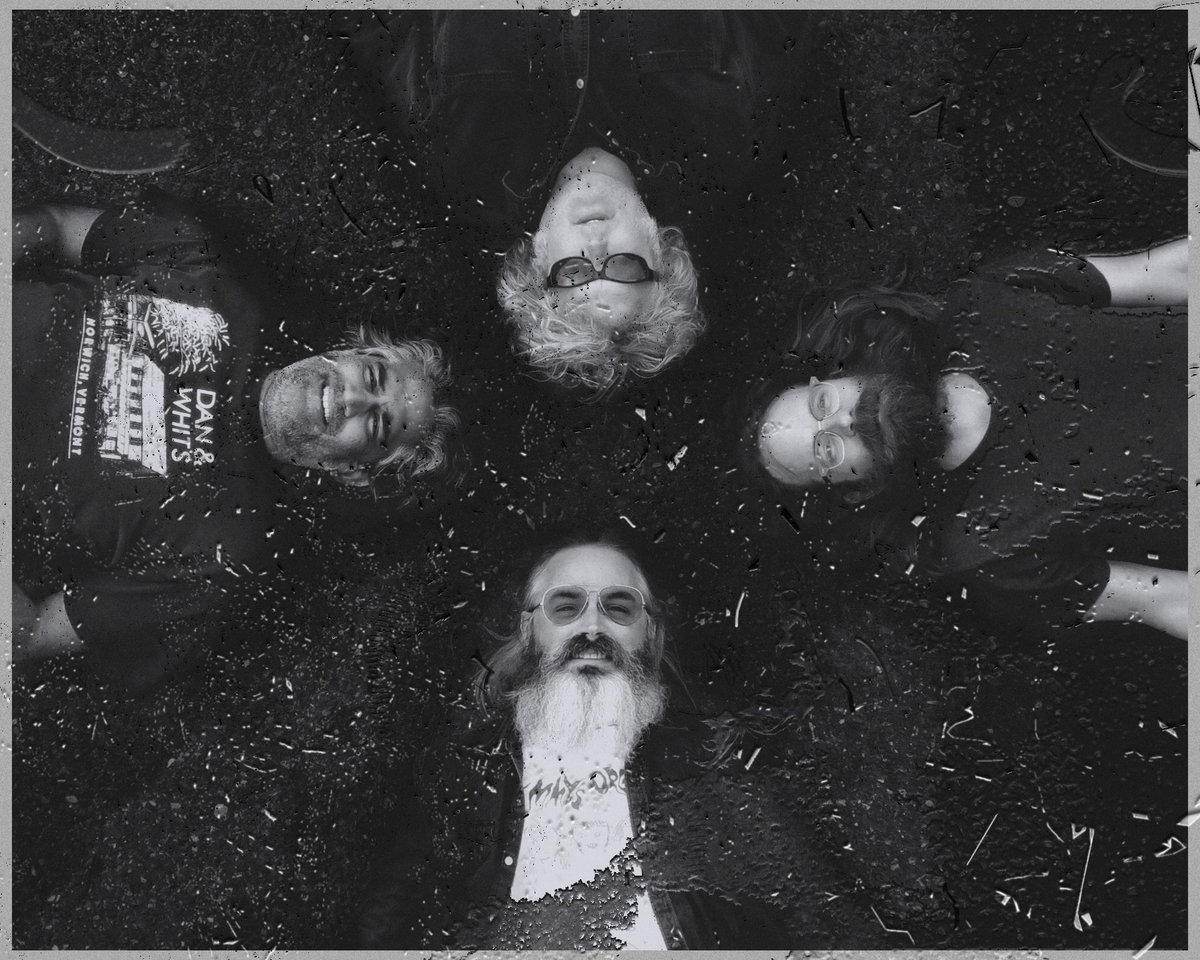 Wooden Shjips at St Philip's Church, Salford, on Friday the 10th of December 2010.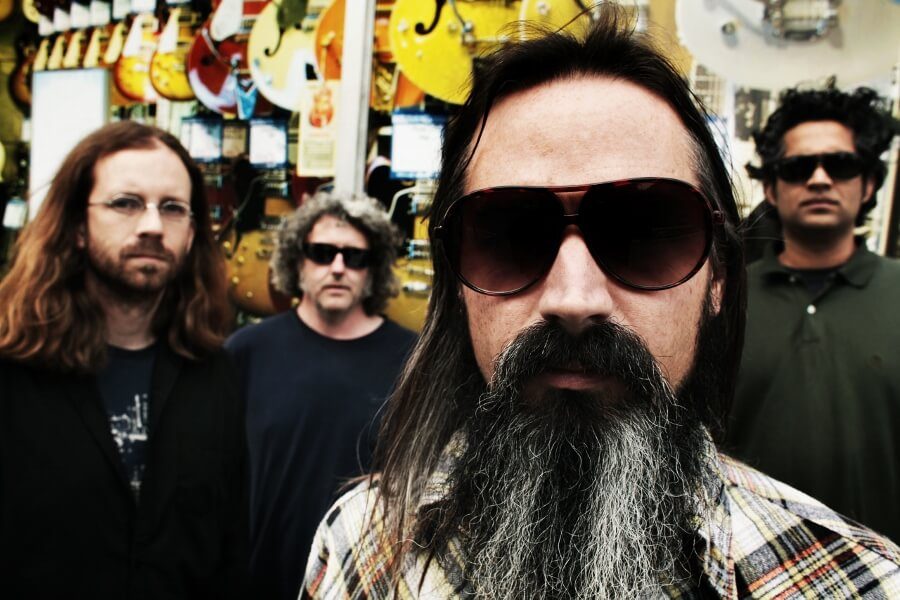 Links related to the album/band/track :
Wooden Shjips – "Flight" Video on YouTube
Wooden Shjips – "West" Full Album Video on YouTube
Wooden Shjips Band's Page on Facebook
Wooden Shjips Band's Page on Bandcamp
Wooden Shjips Band's Page on Twitter
Wooden Shjips Band's Page on Spotify
Wooden Shjips Band's Page on Instagram
Wooden Shjips Band's Page on Thrill Jockey Records
Wooden Shjips Band's Page on Google Play
Wooden Shjips Band's Page on Apple Music
Wooden Shjips Band's Page on Setlist Fm
Wooden Shjips Article about the band on Reverb Magazine
Wooden Shjips Band's Interview on Loud and Quiet
Wooden Shjips Band's Interview on The Agit Reader
Wooden Shjips Band's Interview on KEXP
Wooden Shjips Band's Interview on Pop Matters
Wooden Shjips Band's Interview on Mixgrill
Wooden Shjips Article about the band on Beat Magazine
Wooden Shjips – "West" Album Review on Pitchfork
Wooden Shjips – "West" Album Review on Wasistdas