Mountain – "Never In My Life" Video on YouTube 
Category/Music Genres :
Blues Rock, Classic Rock, Hard Rock U.S.A. 1970s (Tracks)
Band :
Mountain (Long Island, New York, U.S.A.)
Variations :
Mountain @ Q, Mountain 6, Mountin'
Track :
"Never In My Life" (written by Mountain) A3 track included on the album "Climbing!"
Also it was released as a A' Side single on Bell Records (2008 067) in 1972
Mountain – "Never In My Life" A' Side Single cover photo (front)
Album :
"Climbing" released on Windfall Records (WINDFALL 4501) on 7th March 1970
Climbing!, also known as Mountain Climbing!, is the official debut studio album by American blues rock band Mountain, released on March 7, 1970, by Windfall Records.
The album featured the 'classic' Mountain lineup of Leslie West (guitar, vocals), Felix Pappalardi (bass, vocals, piano), Corky Laing (drums, percussion) and Steve Knight (keyboards) and followed the West solo album Mountain featuring Pappalardi and drummer Norman Smart, released in 1969 and often credited to the band. Produced by Pappalardi, the album reached number 17 on the American Billboard 200 albums chart and featured the band's best-known song, "Mississippi Queen". An early rendition of "For Yasgur's Farm" was actually performed at the Woodstock Festival in August 1969 as Who Am I But You And The Sun. It was subsequently recorded and retitled for the album.
Recorded at Record Plant Studios, New York, U.S.A.
Mountain – "Climbing!" Album cover photo (front)
Mountain – "Climbing!" Full Album Video on YouTube
Mountain – "Climbing!" Full Album Audio Playlist on Spotify
Line-up/Credits :
Band :
Leslie West – guitars on all tracks; lead vocals on tracks 1, 3, and 8; co-lead vocals on tracks 4, 5 and 9
Felix Pappalardi – bass on all tracks except 6 and 7; piano on tracks 1, 2 and 9; rhythm guitar on track 7; lead vocals on tracks 2 and 7; co-lead vocals on tracks 4, 5 and 9; production
Corky Laing – drums on all tracks except 6 and 7; percussion on tracks 7 and 9
Steve Knight – organ on tracks 2, 3, 4 and 5; mellotron on tracks 2 and 9; handbells on track 4
Additional Personnel :
Bud Prager – executive production
Bob D'Orleans – engineering
Lillian Douma – engineering assistance
Beverly Weinstein – art direction
Gail Collins – cover artwork, photography
Lacquer Cut By – RL (Bob Ludwig) (tracks: A1 to A4), LH (Lee Hulko)
Companies :
Lacquer Cut At – Sterling Sound
Pressed By – Monarch Record Mfg. Co. – △14532
Distributed By – Bell Records
Track-list :
01. Mississippi Queen (Leslie West, Corky Laing, Felix Pappalardi, David Rea) – 2:28
02. Theme For An Imaginary Western (Jack Bruce, Pete Brown) – 5:04
03. Never In My Life (West, Pappalardi, Gail Collins, Laing) – 3:48
04. Silver Paper (West, Pappalardi, Collins, George Gardos, Steve Knight, Laing) – 3:14
05. For Yasgur's Farm (Gardos, Laing, Pappalardi, Collins, Gary Ship, Rea) – 3:20
06. To My Friend (West) – 3:37
07. The Laird (Pappalardi, Collins) – 4:34
08. Sittin' On A Rainbow (Wesr, Laing, Collins) – 2:18
09. Boys In The Band (Pappalardi, Collins) – 3:33
Mountain – "Climbing" Album cover photo (back)/track-list photo
Lyrics :
Never in my life
Could i find a girl like you
Never in my life
Could i find a girl like you
When i wake up in the morning
You make me feel so good
Bringing me the cider whisky
Feel a bit lonely too
For the first time in my life
I finally found someone like you
For the first time in my life
I finally found someone like you
I feel like a bolt of lightning
But it feels so good
Knowin´ my baby´s waitin´
And of course i do
Hey hey hey
Never in my life
Could i find a girl like you
Never in my life
Could i find a girl like you
When i turned around to wake her
About the way she moves
I don´t want to leave her
But i wanta love you too
Information related to the album/band/track :
"Wikipedia"
Mountain was an American hard rock band from Long Island, New York. Formed in July 1969, the group originally consisted of guitarist and lead vocalist Leslie West, bassist and second vocalist Felix Pappalardi, drummer Norman "N. D." Smart and keyboardist Steve Knight. Pappalardi and Smart had performed on West's debut album Mountain earlier in the year (which was also produced by the bassist), and subsequently added Knight to complete the initial lineup of the band of the same name. Later in the year, Smart departed and was replaced by Canadian drummer Laurence "Corky" Laing. The group released three commercially successful albums – Climbing! in 1970, and Nantucket Sleighride and Flowers of Evil in 1971 – before breaking up in early 1972 due to increasing tensions between band members.
By mid-1973, West and Pappalardi had reformed Mountain with new members Allan Schwartzberg (drums) and Bob Mann (rhythm guitar, keyboards), who together released the live album Twin Peaks from their only concert tour. Laing later returned to the group and Mann was replaced by David Perry, with the new lineup's first studio effort Avalanche released the following July. Mountain broke up for a second time after another tour, with its final show taking place on December 31, 1974. West subsequently embarked on a solo career, before reforming Mountain for a third time in 1981 with Laing on drums and Miller Anderson on bass. On April 17, 1983, founding member Pappalardi was killed by his wife and musical collaborator Gail Collins Pappalardi, in what was deemed to be an accidental shooting.
Mountain released Go for Your Life in 1985, which featured new bassist Mark Clarke. Shortly after its release and promotion, the group quietly disbanded again. West and Laing returned as Mountain in 1992, with new bassist Richie Scarlet. After changing personnel again by replacing Scarlet with Randy Coven and later Noel Redding, the group released its sixth studio album Man's World in 1996 with a returning Clarke on bass. After another breakup in 1998, Mountain returned in 2001 to record Mystic Fire, which featured session bassist Chuck Hearne alongside West and Laing. For the subsequent touring cycle, Scarlet returned to the band. James "Rev" Jones took over in 2008. Mountain has not performed since late 2010, with West returning to his solo career and Laing forming a new group.
"All Music"
The breakup of Cream in late 1968 had consequences that rippled across the rock music world — in its wake were formed directly such bands as Blind Faith (whose tragedy was they never had a chance to actually become a band) and Ginger Baker's Air Force, as well as the rich solo careers of members Eric Clapton and Jack Bruce. And it yielded — by way of Cream associate and producer Felix Pappalardi — something of a successor band in 1969, in the form of Mountain.
The band's history all started with a Long Island-based psychedelic/garage band called the Vagrants, who'd acquired a serious local following and always seemed poised to break out, without ever actually doing so. Their lead guitarist, Leslie West, was a physically outsized figure as well as a musician extraordinaire whose playing had been completely transformed by his experience of hearing Clapton's playing in Cream. The Vagrants and West first crossed paths with Pappalardi in 1968, when he saw their potential and got them signed to Atlantic Records, where he was working as a producer. He had already made a name for himself producing Cream's Disraeli Gears album, and had played numerous background instruments on their follow-up, Wheels of Fire (and on the studio tracks that would form their Goodbye album). He did produce some of the best work that the Vagrants ever released, but none of it sold; and when West left the band in late 1968 to do a solo album, titled Mountain, Pappalardi produced it for him, as well as played keyboards and bass on the record. The results were the most impressive of West's career up to that time, a solid, blues-based hard rock workout, showing off just how profoundly he incorporated Clapton's playing into his own style — Mountain sounded a great deal like the now-disbanded Cream, and was satisfying enough for the two to form a partnership, also called Mountain. Their first lineup was built around the one used on the album, with N.D. Smart on drums, and Steve Knight added on keyboards, while Pappalardi concentrated on playing the bass. Following a debut performance at the Fillmore West in July 1969, the group played its fourth live performance ever at Woodstock, in front of an audience of several hundred thousand, on a bill with the likes of Jimi Hendrix, the Who, the Jefferson Airplane, Janis Joplin, Creedence Clearwater Revival, and — also getting their first national exposure at the same festival — Crosby, Stills, Nash & Young. The event was an auspicious one, even though it was followed by a personnel shift, as Smart was replaced by Corky Laing, West's oldest friend.
The group was signed to the Windfall label and released their debut LP, Mountain Climbing!, in the spring of 1970, accompanied by their debut single, "Mississippi Queen," which reached number 21 in June of 1970. That chart placement doesn't begin to delineate the impact of that single, a hard rock boogie that was a killer showcase for West's guitar and an unlikely piece of Southern-fried rock & roll, coming from the pens of the Queens- and Brooklyn-born West and Pappalardi, and the Canadian-born Laing — it was as improbable as the California-born John Fogerty authoring "Born on the Bayou" or "Green River," and almost as enduring in popular culture. The single may not have reached the Top 20, but the album it was on peaked at number 17, driven by listeners drawn to the single but wanting more from the band behind it, and the high-energy mix of hard rock and blues they generated. And the debut album offered some surprises, such as the quartet's successful digression into progressive rock with "Theme from an Imaginary Western" (co-authored by Cream's Jack Bruce, which only further emphasized the indirect connections and musical debt owed the other band). The latter got lots of play on FM radio, as did "Never in My Life."
Equally important to the band's fortunes, they were able to deliver on-stage what they promised on their records — indeed, their records were a surprisingly accurate representation of their actual sound, except that Mountain was even louder live than they were in the studio. The group scored another hit at the Atlanta International Pop Festival in 1970, alongside the Allman Brothers, Cactus. and others. Mountain's second album, Nantucket Sleighride, was equally successful commercially and unveiled the title track, which would take on epic proportions in concert. Flowers of Evil followed in November of 1971, just ten months after its predecessor, and it began to clearly show the strain of the pace the band had been keeping up since July of 1969 — half of it consisted of lackluster studio originals, while the other half was a live medley and a concert version of "Mississippi Queen." Lackluster sales and reviews were inevitable, and the impression of a band running on empty was reinforced by their next release, Mountain Live (The Road Goes Ever On) (1972), which had only four cuts on it, all of them characterized by extended solos. Hardcore fans appreciated the record as an extension of their recordings, but many listeners and most critics found it lacking musical cohesion.
The group broke up soon after the release of that album, due in part to Pappalardi's concerns about his hearing, which been damaged by the high volume the band generated in concert. He returned to production, while West and Laing — staying close to their hard rock roots, as well as the orbit whence Pappalardi had come — teamed up with ex-Cream bassist Jack Bruce as West, Bruce & Laing, a hard rock power trio that cut a brief but memorable swathe of their own across the musical landscape in the early/mid-'70s. Meanwhile, a Best of Mountain LP released in the wake of the breakup helped to sustain interest in the group. And later in 1973, Mountain was back together, West and Pappalardi reactivating the band with Bob Mann on keyboards and guitar and Allan Schwartzberg on drums for a tour of Japan. This resulted in the live double LP Twin Peaks (1974), a much better representation of the group's concert sound, including a 32-minute version of "Nantucket Sleighride." During 1974, in the wake of the second live album, West, Laing, and Pappalardi revived Mountain again to record a studio LP, Avalanche. In subsequent years, West and Laing revived the group for live shows, sometimes joined by Pappalardi; West also performed with his own Leslie West Band. Sadly, Pappalardi was shot and killed by his wife in 1983. Two years later, West and Laing regrouped with Mark Clarke on bass and recorded an album before once again calling it quits. Laing served as PolyGram's A&R vice president in Canada between 1989 and 1995. In 1996, he reunited with West and Clarke for a new Mountain album, Man's World. West and Laing teamed up again in 2002 for another album as Mountain, Mystic Fire.
"Ultimate Classic Rock"
In March 1970, a new band named Mountain delivered its debut album, the cheekily named Climbing!, and watched it quickly escalate into the Billboard Top 20 on the strength of the smash hit single and future classic rock staple, "Mississippi Queen." Sounds simple, right? The story of Mountain's quick ascension to mainstream fame is a little more complicated than that.
Mountain was actually named after the solo album released by singer and guitarist Leslie West, formerly of the Vagrants, in July 1969. This had been produced by bassist and talented arranger Felix Pappalardi, who had spent the previous years working in close cahoots with the world's first rock supergroup, Cream.
Less than a month later, the newly rechristened group, rounded out by organist Steve Knight and drummer N.D. Smart, found themselves on stage at Woodstock and immediately transformed these and other relative unknowns into virtual household names. Keenly aware of their good fortune and perfect timing, West and Pappalardi quickly moved to capitalize by recruiting drummer Laurence "Corky" Laing and getting to work on the first proper Mountain album, the aforementioned Climbing!
This LP wound up straddling popular music's transition from the '60s to the '70s like few contemporary releases: simultaneously carrying the torch for the Cream and Jimi Hendrix Experience-based power trios that had been so dominant in the dying decade and fully embracing the new one's nascent hard rock developments.
"Theme for an Imaginary Western," which had already been previewed at Woodstock, harked back to Pappalardi's eclectic work with Cream (and was in fact co-written with Jack Bruce), as did the widescreen dramatics of "Boys in the Band" did too. "For Yasgur's Farm" obviously paid tribute to the festival site and all the flower children that had attended, while "The Laird" saluted fast-fading psychedelia with its gentle whimsy and ringing sitars.
But remaining cuts like "Never in My Life," "Silver Paper" and "Sittin' on a Rainbow" found that space where British blues was violently being transfigured into what would soon be called "heavy metal." Even West's gorgeous solo acoustic piece, "To My Friend," owed more to Led Zeppelin's "Black Mountain Side" than the previous era's neo-folk movement which had inspired it. And of course there was the aforementioned "Mississippi Queen," which earned its signature cowbell intro only after multiple unsatisfactory takes forced Laing to count in his exhausted band mates, and came to signify everything Mountain ever was, or would be.
And, to complete the band's self-sufficient mindset, cover artwork for the album was designed by Pappalardi's wife, Gail Collins, who interestingly also received co-songwriting credits on six of the final nine songs selected (not a bad way to double one's royalties). Sadly, it was Collins who shot and killed Pappalardi on April 17, 1983. She was eventually found guilty of criminally negligent homicide and served a little more than one year of jail time.
By then, Mountain and their legendary exploits at the very dawn of '70s were but a distant, rose-tinted memory of the summer of love, and the band's all-too-sudden fall from commercial grace after a string of solid, but never transcendent follow-up albums, all of which lacked the inspired spark heard on Climbing! Still for what it's worth, the ensuing decades have also proven Mountain's music — or at least the indestructible "Mississippi Queen" — to be as durable as any music captured during that specific time-period in rock.
"Goldmine Magazine"
By Jason Hillenburg
Bob Dylan once said that the '60s reminded him of a flying saucer landing – everybody heard about it, but only a handful ever saw it. Out of that handful who saw the decade up close, few had the view of the musicians who played the 1969 Woodstock Festival. The festival, long since pinned like a museum butterfly under history's glass, misfired for some and cemented the reputations of others. The performance of Crosby, Stills & Nash marked only their second public appearance. Other bands such as The Grateful Dead still talk about how dissatisfied they were with their performance, while the great Alvin Lee and Ten Years After enjoyed, particularly after the concert film's release, a considerable boost in popularity. Most famously, Jimi Hendrix's rendition of "The Star-Spangled Banner" filled more pages in the guitar great's growing legend and lingers in public consciousness as the event's defining moment. 
Treading the boards in Max Yasgur's field transformed Mountain's career as well. The band's close to classic lineup, sans soon-to-be-enlisted drummer Corky Laing, ripped through a set largely culled from guitarist Leslie West's recently released solo album entitled "Mountain." The wide-eyed, expressive and impressively built West manned center stage as if the fates conspired to place him there at that moment and time, while former Cream producer Felix Pappalardi stood semi-shadowed to his right unleashing furious bass runs in accompaniment. It is little stretch to say the massive crowd heard nothing quite like this before.
It wasn't the overpowering bluster or blues histrionics of West's guitar. By 1969, Cream and the Jimi Hendrix Experience spawned a host of imitators and influenced countless others to carry on their groundbreaking work to its logical conclusion. However, the public had yet to hear a guitarist capable of uniting accessibility, melody, power, fluent vibrato, and strong rhythm playing into one package. His imposing frame juxtaposed against the small size of his Les Paul Junior along with his surprisingly soulful and muscular vocals completed the picture. His torrid performances on "Beside the Sea" and "Southbound Train" impressed many and didn't go unnoticed by record executives.
Mountain formed, in significant part, as a vehicle to highlight West's talents. The July, 1969 release of his first solo album laid down a rough template of the band's sound, but transitioning from a solo act into a band necessitated changes. Pappalardi, sensitive to musical similarities between Cream and the new band, recruited keyboardist Steve Knight over West's objections to play organ and fill out their sound. West, an enormous admirer of Clapton's stint with Cream, shrugged off potential comparisons. Such maneuvers, however, certainly insulated the band from such charges and provided a textural counterpoint for West's guitar that recalled other emerging bands such as Vanilla Fudge and Deep Purple far more. Knight's formal approach and reluctant musical improvisation further rankled West's attitude towards the keyboardist, but the jazz devotee brought considerable chops to bear that few then-prominent keyboardists could claim.    
Switching drummers didn't impede their ascent. West and Pappalardi grew quickly disenchanted with drummer N.D. Smart's musical suitability and Pappalardi recommended Canadian-born New York City transplant Laing as his replacement. The new drummer came to Pappalardi's notice after the latter produced the debut for Laing's then-current band Energy. The addition of Laing brought Mountain a versatile and physical percussionist unafraid to expand his style. And, perhaps even more crucially, Laing proved to be another songwriter to add to the mix.
One of the earliest dividends from Laing's membership, "Mississippi Queen," is arguably the band's defining work. The story about its genesis has long since passed into rock 'n' roll lore, but the track's gloriously electrified raunch and West's revival preacher vocals has long obscured its cultural significance. "Mississippi Queen" occupies a significant place in the Great American Songbook for a few reasons, but one of the most important is how it illustrates the breathtaking pace of musical and cross-cultural assimilation underway in the late 1960s. It's nothing short of indelibly American that a professionally trained musician, composer and University of Michigan graduate, teamed with a gifted, but raw and self-taught, New York City rock 'n' roller, a Canadian drummer with a potpourri of musical influences, and a jazz pianist playing keyboards, to record a song that, stripped of its modern gloss and volume, sounds straight out of a Clarksdale juke joint on a Saturday night.
However, the song came with a heavy price tag and opened the first of many fissures in the band's personal relationships. West recalled in a late 1970's interview with Jas Obrecht that Pappalardi "… threw it out one day. He didn't like it. Then he put his name on it the next time because he snuck a little note in here and there. You know what he stuck in there? That little Steve Knight piano part … and he took 25% of that song. Felix is a legend in his spare time."
Mountain wisely opened their studio debut, "Climbing!," with the song, but the remaining eight tracks solidified their artistic vision. The album took just 10 days to record, but many of its songs entered the band's live set immediately and remained there for the duration of the band's life. The muscular and compelling riff dominating "Never in My Life" earned West the respect of peers including Hendrix. West told Obrecht that "… when we were doing 'Climbing,' Jimi was the first one to hear it finished … he came in when we'd finished mixing and … you know 'Never in My Life', he loved that little stop in there … I thought it was great! I said, 'Wow! J.H. Oh man.'"
"Theme for an Imaginary Western", written by Cream bassist Jack Bruce and lyricist Pete Brown, evolved into a West showcase over the years, but illustrates the band's sometimes screwy logic. One cannot help but wonder why, if Pappalardi felt it important to distance the band from Cream comparisons, they chose to include a major composition from Cream's two primary songwriters. The obvious answer is two-fold. "Theme for an Imaginary Western" is widely recognized, 40-plus years on, as one of the best songs to emerge from Bruce and Brown's songwriting partnership. Its unique cinematic scope, open-ended structure and dramatic orchestration retain considerable appeal to this day. Lastly, any recording artist, no matter the purity of their commitment, can weigh commercial considerations without weakening their credibility. Straddling those elements without ever losing balance is difficult, but selecting this cut for their debut ultimately makes eminent sense. The song's aforementioned merits provided an ideal forum for the band to exhibit their own while gleaning some reflected glory from an esteemed predecessor.
The heavy pop leanings of "Silver Paper" and dreamy, light psychedelia of "The Laird" are Pappalardi-driven confections that moved Mountain further away from unwanted comparisons. His smooth vocals lacked West's stage-rattling gravitas, but ached in a way West could not and offered listeners a lighter shade in Mountain's palette. Laing's second important contribution, the salutatory "For Yasgur's Farm", featured West's ravaged soul singing at its youthful best. His underappreciated vocals wring every drop of drama and emotion out of the lyric and find an ideal match in the dynamic arrangement. "Climbing!" stands as fine of a debut from anyone in the time period and much of its enduring value flows from its musicianship and nearly flawless balance.
By the end of the new lineup's first year together, Mountain played 132 confirmed  shows, many more undoubtedly lost in time, and recorded a quintessential debut. They shared stages with acts as diverse as Sly and the Family Stone, Jethro Tull, Country Joe McDonald, Van Morrison and Bloodrock while crisscrossing the country via Learjet to the tune of $600 dollars a hour. They performed on the main stage of the Atlanta International Pop Festival in July 1970 and provided one of the event's highlights with a spellbinding rendition of the blues standard "Stormy Monday". While the Woodstock performance might have made overnight stars of some acts, Santana and Ten Years After for instance, hindsight reveals that Mountain's experience differs. It's more accurate to understand Woodstock in the band's history by seeing it as the inciting incident of a swift, stratospheric ascent. While others would disembark from the ride before terminal velocity set in, the band's lynchpins would soon realize, in various ways, how they lacked parachutes. 
The peak likely arrived with the recording and release of the band's second album, "Nantucket Sleighride". "Don't Look Around" blasted the album wide open with an incendiary West performance on guitar and vocals, but the album's indisputable heart follows with the brief instrumental "Taunta (Sammy's Tune)" segueing into the title track. "Nantucket Sleighride (To Owen Coffin)" is one part Child Ballad crossed with neo-classical influences, rock theatrics and a memorable melody. The song represented the band's meatiest musical accomplishment and proved them capable of stretching compositionally.
However, one can argue that the sophomore effort represented a step back from the daring debut. The nine songs focus far more on West's guitar than the first album and the aforementioned instrumental and title track are the only meaningful nods to softer textures. There's a valid point that "Nantucket Sleighride" better incorporates West's guitar with Pappalardi's creative impulse — where West's guitar once sat uneasily inside compositions like "The Laird" from "Climbing!", it now reinforced and fleshed out mock-symphonic works like "Travelin' in the Dark." Mountain featured the latter track, written by Pappalardi and his wife Gail Collins, on the subsequent tour and live documents attest to its dramatic power, but the song predated the band by some years. Bo Grumpus, a folk/psychedelic outfit, included the track on their 1968 Pappalardi produced album "Before the War," but this little noticed unit could scarcely match the almost Baroque fury that West and company summoned.
The song's inclusion, in retrospect, hinted at future problems for the band. As the band's stature skyrocketed, the advances and payoffs increased and personal habits once reined in by resources spiraled further out of control. West later remarked that Pappalardi, by this point, "… didn't want to do anything but get out of the house, get in the car, get on a plane, get in a car, do the gig, and go back, get on a plane, and go home." Talent never deserted them, but discipline waned under a tidal wave of extravagance and excess. The November 1971 release of the band's third album, "Flowers of Evil," marked the final studio offering from the West/Pappalardi/Knight/Laing lineup and marked a band still playing very well, but sliding into full creative flounder. Many bands toyed with the split album concept, one side studio and the other live, during the era hoping to replicate the success of Cream's seminal "Wheels of Fire," but Mountain's release suggests a stopgap measure for an exhausted unit and artistic disarray. It's apparent the songwriting process had broken down to some extent as the album features only four new songs with only the title cut constituting any substantial contribution to the band's discography. "Crossroader" has its share of fans and continues to enjoy an inexplicably long life in legacy reissues for a song that, unquestionably, ranks as one of the band's least original blues rockers. Despite the song seeming tailor-made for West's bluesy yowl, Pappalardi sings "Crossroader" and it highlights another telltale sign of the band's internal discord. Pappalardi dominates the vocals on the band's new material while West takes the title track and the older material on the live side. The bulk of the new material focused on classically influenced Pappalardi pop with West's guitar demoted to a secondary role. Balance deserted them.
The live side is further evidence of its absence. Excepting the scorched earth version of "Dreams of Milk and Honey" that redeems everything surrounding it, uninspiring workouts on "Roll Over Beethoven" and high volume West meandering doesn't add up to a sustained, coherent live statement. One of the final strikes comes in the arbitrary structure imposed on the live side in a vain effort to apply some veneer of importance. Mountain strings together the "Guitar Solo/Roll Over Beethoven/Dreams of Milk and Honey/Variations/Swan Theme" medley into one track vaguely entitled "Dream Sequence," but since none of the aforementioned pieces bears even the faintest connection in listening, one must assume the band hoped no one was really paying attention or cared. An unremarkable take on "Mississippi Queen" concluded the album.
No one outside the band knew it, but the first of many ends loomed. After an early 1972 English run, the band announced its breakup. They floated many reasons for the split, but chief among them was Pappalardi's insistence that the band's extensive and high volume live work badly damaged his hearing. West and Laing have repeatedly discredited such stories over the years claiming, instead, that the band's drug and personal problems crashed everything.
It wasn't Pappalardi alone. While Knight abandoned rock music entirely and returned to his true love, jazz, West and Laing soon decamped to England to rehearse with Bruce for a new super group named West, Bruce and Laing. It heralded the start of a brief, but enormously profitable, partnership between the three musicians resulting in two studio albums and a live album. Unfortunately, the men's drug addictions stymied the band's potential and precipitated another fracture less than two years after their formation.
Perhaps in a later, more jaded time, Pappalardi approaching West in 1973 to reform Mountain for a series of Japanese dates wouldn't be so surprising. There seemed to be an air of finality in the public perception regarding the band's 1972 split, a sense that the band exhausted itself, so the announcement that they had reformed generated considerable attention. The reformation came off without Laing on drums thanks to conflicts between Felix, Corky, and Pappalardi's influential wife. In his stead, Pappalardi recruited drummer Allan Schwartzberg and rhythm guitarist, keyboardist Bob Mann to help fill out the sound. West, enticed by the payday and prospect of touring Japan, reluctantly agreed. He later commented to Obrecht that everything "… was ridiculous. It was just more old songs. I wanted to do new stuff, badly. What happened was Felix told me, 'If we go to Japan, we're gonna put out a live album over there.'" The resulting live album, "Twin Peaks," ranks as a memorable but bloated document of the time.
Despite West later dismissing the release as a cash-in on the Japanese tour, the album has its admirers. Even a cursory listen reveals why. Despite the performances lacking any genuine spark of inspiration, the band's professionalism and innate talent helped stop offstage problems from bleeding over onstage. However, one can hear flashes of a band doing more than merely hitting their marks on stalwarts such as "Blood of the Sun," "Never in My Life" and "Theme for an Imaginary Western." The first of these, in particular, excels thanks to West's fiery vocal and the added heft gained from employing a second guitarist.
"Twin Peaks" has its detractors and they have valid points. It's possible to blame the stupefying self-indulgence of a 30-plus minute "Nantucket Sleighride" on the style of the times or drug-fueled decision-making, but it suggests something darker. It stands as bloated evidence for the band's artistic decline. The Japanese tour debuted no new material, Pappalardi pushing Laing out for personal reasons while bringing in a second guitarist can be viewed as an attempt to dilute West's influence over the music, and a nearly album-length version of a signature track are exclamation points on the band's creative bankruptcy. They had nothing left to say.
However, they soldiered on. The Japanese shows stoked Pappalardi's desire for more, albeit temporarily, but West balked at further touring unless Laing returned as the band's drummer. Pappalardi assented, but the band retained its newly minted two-guitar configuration when David Perry replaced Mann. The band hit the road for a North American tour in November of 1973 and, with only one significant break in early 1974, didn't stop until September of that year.
The band released "Avalanche," the first full studio album since "Nantucket Sleighride," in July of 1974. A retrospectively appropriate title considering the band's accumulating problems, it marked Pappalardi's final studio outing with the band and a partial return to form. It doesn't open auspiciously. Another workout on golden oldie chestnut "Whole Lotta Shakin' Goin' On" blusters with sound and fury while ultimately signifying nothing, but some interesting rough diamonds emerged from the band's failing creative process,  "Sister Justice" and West's guitar showcase "Alisan," for example. The album's bulk, however, focuses on pedestrian rockers like "You Better Believe It" and derivative, uninspired fare such as "Thumbsucker," a one-joke "Crossroader" rewrite with another inexplicable Pappalardi vocal, and the self-conscious "Swamp Boy." The pivotal moment of "Avalanche" arrived midway through Side One with West's vivid, scorched earth re-imagining of "Satisfaction" that ranks among the best Rolling Stones covers.
Following the end of the "Avalanche" tour, Pappalardi wanted out again. West ascribed the breakup to a combination of "… drugs, attitude, attitude because of the drugs, old ladies — all the usual sh*t." However, the band reconvened as a three piece for the first time and launched a final run October of 1974 that lasted a little under 30 shows. This "farewell" jaunt wrapped up with two New Year's Eve sets at the Big Apple's Felt Forum. Mountain fell silent until the early 1980's.
Pappalardi transitioned into a sort of semi-retirement and emerged primarily to produce albums for singer/songwriter Jesse Colin Young, Hot Tuna and Natural Gas, among others. Laing guested on a number of projects and released his only solo album, the neglected gem "Making It on the Street," in 1977. West, on the other hand, reportedly earned serious consideration from The Rolling Stones as Mick Taylor's replacement and released two solid, if not occasionally spectacular, solo albums, 1975's "The Great Fatsby" and 1976's "The Leslie West Band."
Both albums failed to score commercially and, by the late 1970s, West dropped out of sight. Dogged by drug addiction, bad business deals and a downturn in fortunes, West sidelined himself and questioned his desire to continue playing. He fled New York for the unlikely surroundings of Milwaukee, Wisconsin. West told Obrecht that his "… partner and manager has a men and women's beauty salon there. We had our offices moved out there because New York was so crazy. I want to get out of New York — the drug scene, the whole music scene, everything."
Hearing Eddie Van Halen's early work with Van Halen changed much for West. The two men struck up a perhaps unlikely friendship that inspired West to focus on music once again. If you ask the principles about Mountain's fledgling early 80s reformation, you'll hear conflicting stories. Elektra reportedly offered the band two million for two albums over the same period in the late 1970s, but the landscape changed by the early 1980s. Any guitar rock besides heavy metal enjoyed little commercial cachet and the spate of big reunions characterizing the scene in the mid-late 1980s hadn't yet arrived. By all accounts, West found himself back at square one — advertising himself as Mountain and drafting unknown or local musicians to round out the lineup as he had in the band's earliest, pre-"Climbing!" iterations. Pappalardi and Laing naturally objected when they learned, but rather than fighting West, Laing opted to join him. The two men froze Pappalardi out, previewing a potential legal struggle between the duo and their one-time mentor, added one-time Keef Hartley vocalist/guitarist/songwriter Miller Anderson on bass, and began touring as Mountain.
Everything changed in April of 1983. The marriage between Pappalardi and wife Gail Collins survived the tumult of the 1960s and '70s, but by the turn of a new decade, years of tension frayed the couple's once impressively solid bond. Pappalardi had reputedly fallen in love with a younger woman and rumors flew of an impending divorce. Collins shot and killed Pappalardi with a pistol he recently purchased for her. Collins claimed the death was accidental and, despite significant evidence and the opinions of those close to Pappalardi that she murdered him in a jealous rage, Collins served just a brief prison term after conviction for criminally negligent homicide and subsequently disappeared from public view. She lived as an expat recluse in Mexico and died in 2013.
Mountain without Pappalardi posed real credibility problems. A popular perception existed among the critical elite dating as far back as the band's origins and lampooned in the band's song "The Animal Trainer and the Toad," that Pappalardi reigned as the group's only significant talent, a Svengali-type producer employing two dumbed-down rockers capable of crudely aping Cream and little else. These fanciful judgments lingered into the 1980s despite a plethora of musical evidence for West's prodigious imagination. In addition to the strengths discussed near the article's beginning, the intervening years saw his interpretative powers grow. He wasn't content to learn one lick and repackage it continuously. Reinvention defines West's, and, by extension, Mountain's second acts. Passion and bravery carried the band and its guitarist far in life, but the next two decades tested it again.
The band soon secured a new recording deal with Scotti Bros. Records, but circumstances beyond their control forced Anderson to bow out before actual recording began. West and Laing quickly hired former Colosseum and Uriah Heep bassist/vocalist Mark Clarke. When asked how he joined the band, Clarke said West "just thought he could get me cheap and he did."
Clarke's scathing assessment undercuts his musical merits. While Clarke never claimed membership in high-profile vehicles peers such as John Entwistle, Jack Bruce and Chris Squire rode to stardom, the Liverpool native proved an important and tragically underrated cog in a handful of influential acts. His strong singing and ability to reel off the big bass licks integral to Mountain's back catalog made him an obvious candidate to fill Pappalardi's slot.
One listen to 1985's "Go for Your Life" illustrates they hired Clarke primarily for his live contributions. He's virtually faceless on Mountain's wildly uneven studio return. Instead of giving the bass its customarily busy role in the music, the style of the time demanded hemming in the bass and narrowly defining its role. Any real discussion of the changes in Mountain's music, however, begins with the addition of keyboards.
The story of legacy acts in the 1980s is, more often than not, a tale of one-time trendsetters transforming into followers. Insecurities, commercial pressures and dreams of renewed pop stardom drove many acts to abandon or refurbish their musical vision. Mountain's music, at its finest, is an organic and feral experience. Dry sheets of sterile keyboard color are tricks of the ear and only a select few enjoyed any consistent success mixing rock music with the then dawning digital sounds of the '80s.
Keyboards work on the infectiously catchy "Spark," but elsewhere show the aforementioned style clash. The dated production, particularly the pervasive abuse of reverb and echo, affects this recording more than anything else in the band's discography does. There's the core of a good Mountain album here, but finding it requires sifting through the debris. The band released "Hard Times" as the first single, with a stereotypically bizarre mid-'80s video, and it's easy to hear why. It's much more commercially minded fare than the band offered in their salad days, but West's riff, an enthusiastic vocal, and a big chorus are memorable. "Spark" is pure pop rock, but its surging vitality is difficult to dislike. The album has some real clunkers in "She Loves Her Rock (And She Loves It Hard)," "I Love Young Girls," and "Babe in the Woods" that wouldn't have earned consideration from the band's previous incarnations, but "Bardot Damage" and "Shimmy on the Footlights" are serviceable. The album's real gem, tucked at the very end, is a short solo performance from West called "Little Bit of Insanity." Later described as a tribute to Pappalardi, the intimacy of West's beautifully lyrical electric guitar carries a gravitas that the rest of the album lacks.
The band toured the United States in support of the album, but focused most of their live work on Europe. Mountain opened for Deep Purple during the first European leg of the latter's triumphant 1985 reunion tour and played to massive audiences throughout continental Europe. Live recordings and bootlegs from the tour clearly show that, despite the fans embracing the band's return, old conflicts had resurfaced. West and Laing were frequently combative onstage, often arguing or else throwing items at one another. Sometimes it was in jest; other times not.
Clarke commented on West and Laing's relationship saying that the guitarist treated the band's longtime drummer terribly. However, Laing gave as good as he got thanks to testimony from countless concert goers, particularly from the '85 European run, who still recall Laing smacking West with his well-aimed drum stick and cymbal hurls. It wasn't total onstage chaos as the band showed flashes of a newfound humor when they began wheeling in an enormous cowbell for renditions of "Mississippi Queen" and often came close to striking upon a nimbler approximation of the band's classic sound than anyone could have expected.
However, playing only two full songs from the new album and tossing "Little Bit of Insanity" into extended instrumental bits showed a band with no confidence in their new material. Complicating matters were the uneven live performances that saw West's interest wax and wane over the gig's duration. Disagreements about management saw the name go moribund again following the tour's conclusion and West released solo albums for the remainder of the decade that garnered some press, but sold poorly. Laing resurfaced in a new role as record company A&R man, but the name resurfaced in the public consciousness once again in 1992 when West and Laing made a memorable appearance on Dennis Miller's short-lived late night talk show. Longtime Ace Frehley collaborator, guitarist and songwriter Richie Scarlet manned the bass while West, noticeably thinner, and Laing tore through an extended performance of "Mississippi Queen" that sounded like they wrote the song 15 minutes before.
West and Laing went on to assemble another short-lived incarnation featuring former Jimi Hendrix Experience bassist Noel Redding. However, despite a number of live shows demonstrating the new lineup's promise and a couple of new studio tracks featured on a then recent retrospective entitled "Over the Top," the band's latest version soon folded thanks to personality conflicts between West and Redding. The band turned to Clarke again following this episode and a new album, "Man's World," emerged in 1996. While far closer in spirit to the band's initial incarnation than the largely woeful "Go for Your Life," the new collection centered on the title song's memorable cover of the James Brown classic, a clever and blistering rocker "Crest of the Slump," and the unexpected gem "I Look," sung by producer and co-writer Eddie Black. Unfortunately, the songwriting isn't entirely on target as imitation AC/DC-like "Nobody Gonna Steal My Thunder," the pedestrian "So Fine" and "In Your Face" weigh things down with commercial missteps and clichéd filler.   
West alternated between solo outings and successful European tours with the album's lineup during the second half of the 1990s, but a new studio album didn't emerge until after the dawn of the new century. In 2002, "Mystic Fire" attested to how important the European market had become for Mountain — the financing for it came from Europe and it was written and recorded with the intent of helping the band promotionally in that region. The original title, "Mountain High," only changed for the American release.
While there are still glaring songwriting weaknesses, few can argue that the album doesn't still stand as one of the singular post-reunion achievements. Scarlet joins the band on bass and, despite his lack of flashiness, establishes an audible musical rapport with Laing. Their cover of Clutch's "Immortal," itself a revised version of Mountain's "Baby, I'm Down," kicks things off in spectacular fashion and the remaining strong points, namely the title track, another cover of the blues standard "Fever," and the crushing "Mutant X" swagger with a confidence Mountain fans haven't heard since "Avalanche." The presence of four covers and two new versions of older material, however, clearly point the band's struggle writing new material.
The band toured extensively in Europe and the United States promoting the new album. West continued recording new solo material during this time period while Laing wrote and recorded two albums under the name Cork with former Spin Doctors guitarist Eric Schenkman. The band reconvened for their likely final studio album, "Masters of War", and released it in 2007. This collection of Bob Dylan covers, Mountain-ized with enormous guitars and a rhythm section, primarily centered on Laing with alternating bassists. Guests appeared on a Mountain album, en masse, for the first time as Ozzy Osbourne turned in a memorable vocal on the title track, Gov't Mule's guitarist Warren Haynes lent his bluesy fire to "Gotta Serve Somebody" and respected bassist Kenny Aaronson joined on five tracks. The album received positive notice and the band launched another round of touring to promote the effort.
West's later health struggles, resulting in a leg amputation, ended any chance of the band building on their recent impressive run. West has sounded disenchanted with the idea of reconstituting the band since his recovery and asserts there's little gained from it with Pappalardi's absence and the recent passing of original keyboardist Knight. Both West and Laing have continued to work, producing new and high quality material, suggesting that, while the road for Mountain does not go ever on, the individual stories of its surviving members are far from over.
"Guitars Exchange"
In the early '70s, the transition of rock as a form of expression towards the mass market entertainment industry swept aside in its wake a large number of musical pioneers – pioneers such as Mountain, the missing link to heavy metal's beginnings, among others. The rock behind the mountain is none other than Leslie West, one of history's most influential guitarists who the gods have only looked down kindly upon the one time, when he was courting a certain queen from Mississippi. Having recently turned 71 (born in October 1945), his biography may not take up that much space in the encyclopaedias, but that great song can still often be heard on the radio. Maybe his mistake was arriving at the right place, but at the wrong time in the history of rock.

Climbing! , Mountain's debut album in 1970, was in fact the ex-guitarist of The Vagrants' second record, with whom he had already made a name for himself – both for his imposing frame and his unusual technique. He recorded his first album, a sublime slice of blues, by himself – tracks which convinced record producer Felix Pappalardithat this giant of a man was the perfect candidate to take over from Cream, another of his creations. It wasn't long before a contract with Atlantic Records was laid on the table to be signed.
Back then, Clapton was god and West was set on sounding like him, exactly like him. This was going to be a dream come true for the 25-year-old New Yorker. To keep him company, Pappalardi had brought in Steve Knight on the keyboards and Laurence 'Corky' Laing on drums. Before he knew what had hit him, West found himself up on stage at Woodstock and about to become legend.
He took full advantage of the opportunity handed to him and surprised all and sundry with a record that didn't just follow in the stellar path of the legendary trio, but was much grittier. That said, Pappalardi ensured that a piece by Jack Bruce was on there, even though it wasn't one of the composer's best efforts. The one-hit-wonder that Mississippi Queen would prove to be aside, songs such as Never in My Life (very popular back then), with their heavy, hypnotic riffs, were the early signs of hard rock's coming of age. On Side B, back when you had to turn a record over and that pause in the proceedings actually mattered (not like with today's CDs and USBs), the psychedelic hues present were more along the lines of progressive rock. At times it's quite impossible to not think of Rush.
Apart from the elaborate and perfectionist work of West, also of note is the music played by Knight on the piano in Boys in the Band – almost the only chance that the keyboard player got to shine in an album ruled by West's Gibson Les Paul Jr., a guitar that he is famous for, along with the Electra Plexiglass that he used to fool around with during his early concerts.
However, the hidden gem that can be found in Climbing! is the acoustic beauty, To My Friend, and the only song that West wrote entirely on his own. A fine example of just how well this maestro of the six strings can play.
Photos related to the album/track :
Mountain – "Climbing!" Album cover photo (front)
Mountain – "Climbing!" Album cover photo (back)
Mountain – "Climbing!" Album  photo (A' Side)
Photos related to the band :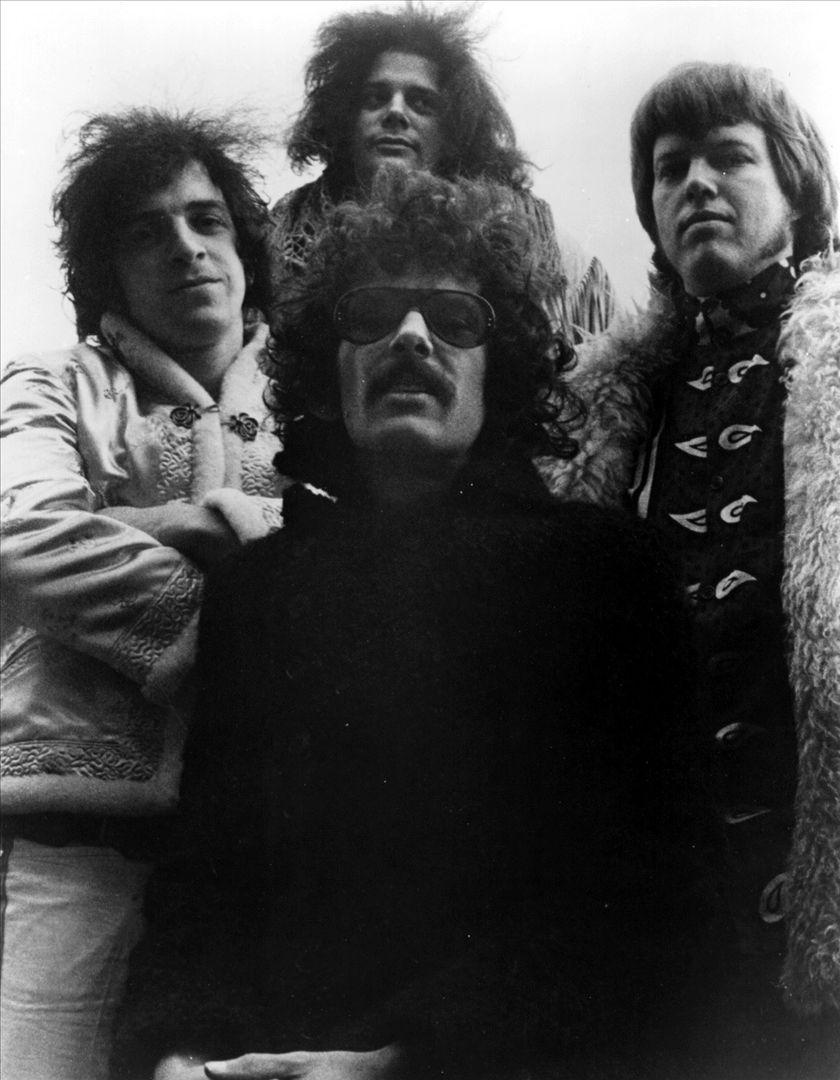 Links related to the album/track :
Mountain – "Never In My Life" Video on "YouTube"
Mountain – "Climbing!" Full Album Video on "YouTube"
Mountain – "Climbing!" Full Album on "Apple Music"
Mountain – "Climbing!" Full Album on "Google Play"
Mountain – "Climbing!" Full Album Download Link on "60-70 Rock" Blog
Mountain – "Climbing!" Full Album Download Link on "Gray Pianos Flying" Blog
Mountain – "Climbing!" Full Album Download Link on "Discos Fundamentais" Blog
Links related to the band :
Mountain Band's Page on Discogs