Electric Orange – "Chorg (cpt gyrok's)" Video on YouTube
Category/Music Genres :
Drone, Electronic, Krautrock, Psychedelic, Space Rock Germany 2000s/2010s (Tracks) 
Band :
Electric Orange (Aachen, North Rhine-Westphalia, Germany)
Members :
Dirk Jan Müller, Dirk Bittner, Tom Rückwald, Silvio Franolic, Josef Ahns
Related Artists :
Bloop, Mental Rape
Electric Orange Band's Photo
Track :
"Chorg (cpt gyrok's)" (written by ) B1 track included on the album "Krautrock From Hell"
Album :
"Krautrock From Hell" released on Sulatron Records ( st 1001) in 2010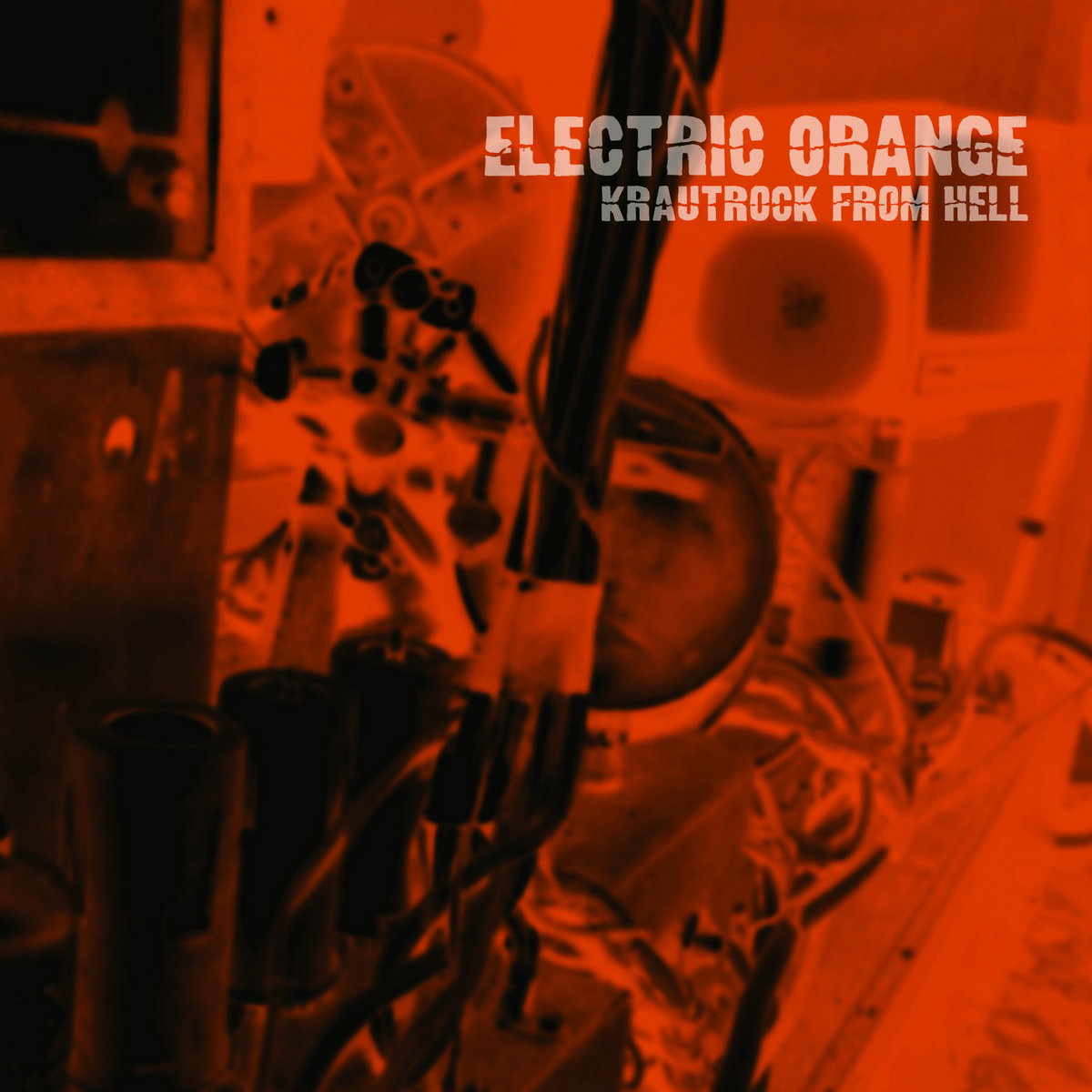 Electric Orange – "Krautrock From Hell" Full Album Video on YouTube
Line-up/Credits :
Line-up :
Dirk Bittner / guitars, percussion, tapes, vocals
Josef Ahns / guitars, flutes
Dirk Jan Müller / organ, piano, synth, Mellotron, tapes
Tom Rückwald / bass
Georg Monheim / drums, percussion
Credits :
Phonographic Copyright (p) – Sulatron-Records
Copyright (c) – Electric Orange
Recorded At – Studio Fleisch
Manufactured By – www.handlewithcare.de
Pressed By – Optimal Media Production – A988432
Mastered by – Eroc
Performer – Dirk Bittner, Dirk Jan Müller, Georg Monheim, Josef Ahns, Tom Rückwald
Photography By [Bandfoto] – Frank Lenemann
Producer [Produktion], Mixed By [Mix], Cover – Double D (14)
© 2009 by electric orange
℗ 2010 by sulatron-records
Track-list :
1. Bandwurm (5:44)
2. Sundos (5:00)
3. Chorg [Cpt. Gyrok's] (10:51)
4. Hers (9:38)
5. Kunstkopf (6:29)
6. Neuronomicon (25:02)
7. Wurmloch (15:40)
Total Time: 78:24
Information related to the album/band/track :
"Last Fm"
"Electric Orange is a german psychedelic band from Aachen. They are influenced by bands like Amon Düül II, Can and Ash Ra Tempel. Krautrock from hell is one way to call it and to give it a true name. Soft, psychedelic stoner rock is another. Electric Orange share a band history of almost twenty years jamming and exploring songs together. Their main focus is long, instrumental songs that leave a lot of space for improvisations and ebb and flow with their own internal tide. Song defined as a structural piece of music that comprehensively contains a certain idea put into notes, then Electric Orange overflow that definition again and again with yet another wave of improvisation or solo. Because that seems to be their vision: a boundless, overflowing and transcending rock experience that makes the mind flow on the fundament of the rhythm section together with the foreground improvisation instrument. Or in other words: psychedelia."
"ProgArchives" 
ELECTRIC ORANGE is a german (neo) krautrock band, mainly based on two masterminds Dirk Jan Müller (keys) and Dirk Bittner (guitar). Up to now both musicians had uncounted collaborations during their development and produced a huge amount of material on MC, Vinyl and CD-R. Besides some temporary flirts with house/techno elements the band actually delivers modern trippy krautrock adapted music, where Tom Rückwald handles the bass guitar since the year 2000.
The sound is decorated with cheerful electronic elements adapted from Tangerine Dream or Popol Vuh as well as provided with obsessional rhythms in the vein of Can or even Kraftwerk – all you might expect as significant for a contemporary krautrock sound.
The band offer an irresistible blend of hypnotic and tribal beats, soaring organ and synths, spacey guitars, recitatives, samples as well as analogue effects. Hereby they are keen on experimenting with all sorts of rare, obscure and vintage instruments. The song titles are often provided with funny and thought-provoking puns.
In 2009 ELECTRIC ORANGE decided to offer the first DVD release 'Live On The Psychedelic Network Festival 2007' featuring a complete show from 2007 in Würzburg as well as other recordings from a period between 2005 and 2008. And then at the beginning of 2010 the band released the new production 'Krautrock From Hell' where the line up saw a change according to the drums while Silvio Franoli was substituted by Georg Monheim.
Soon after second guitarist Josef Ahns left the band as well. They decided to carry on as a quartet furthermore and once a year from now on a new album was produced, one of them including live recordings from Roadburn Festival in 2012.
Dirk Jan Müller and Dirk Bittner are also regular members of the band SPACE INVADERS.
Photos related to the album/band/track :
Electric Orange – "Krautrock From Hell" Album cover photo (front)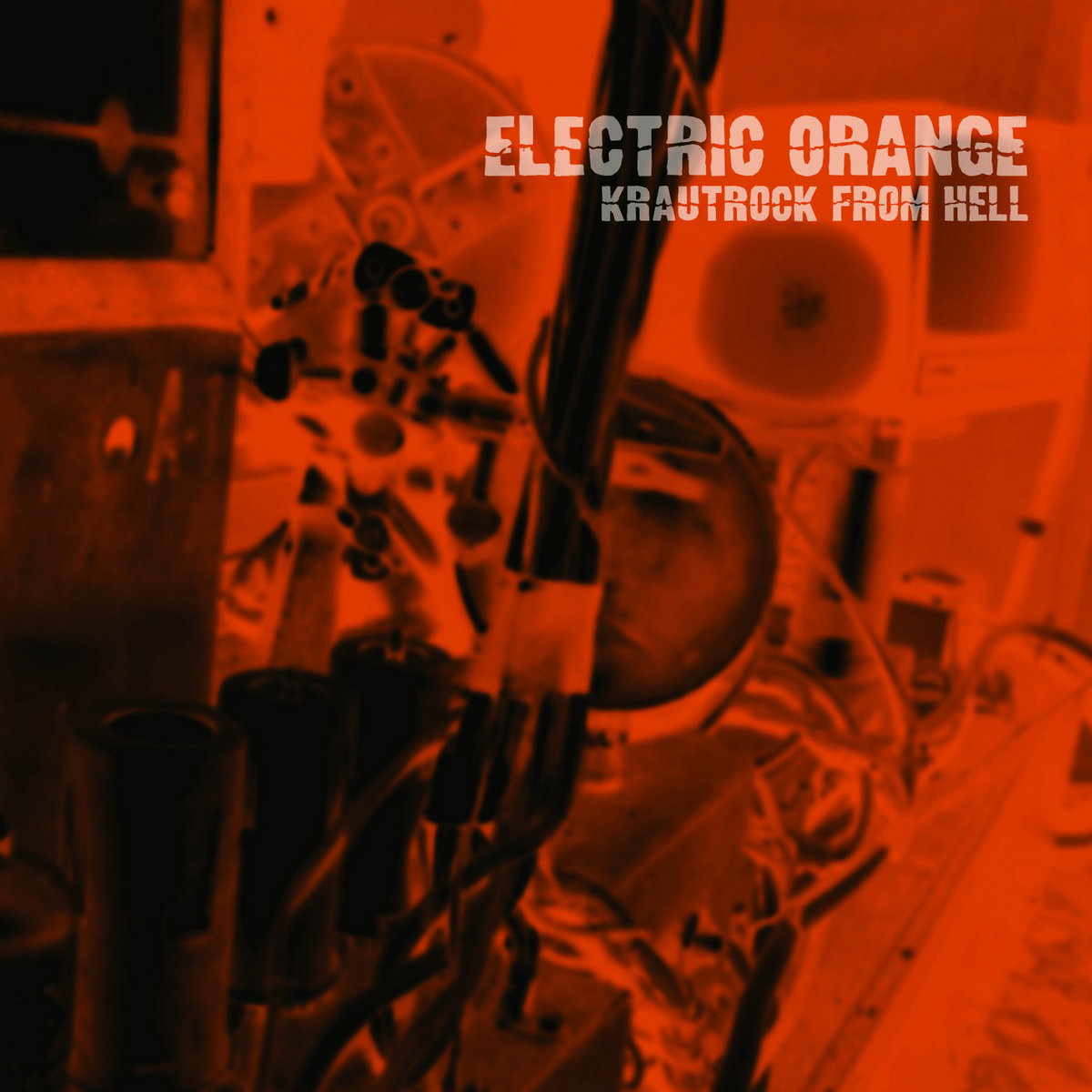 Electric Orange Band's Photos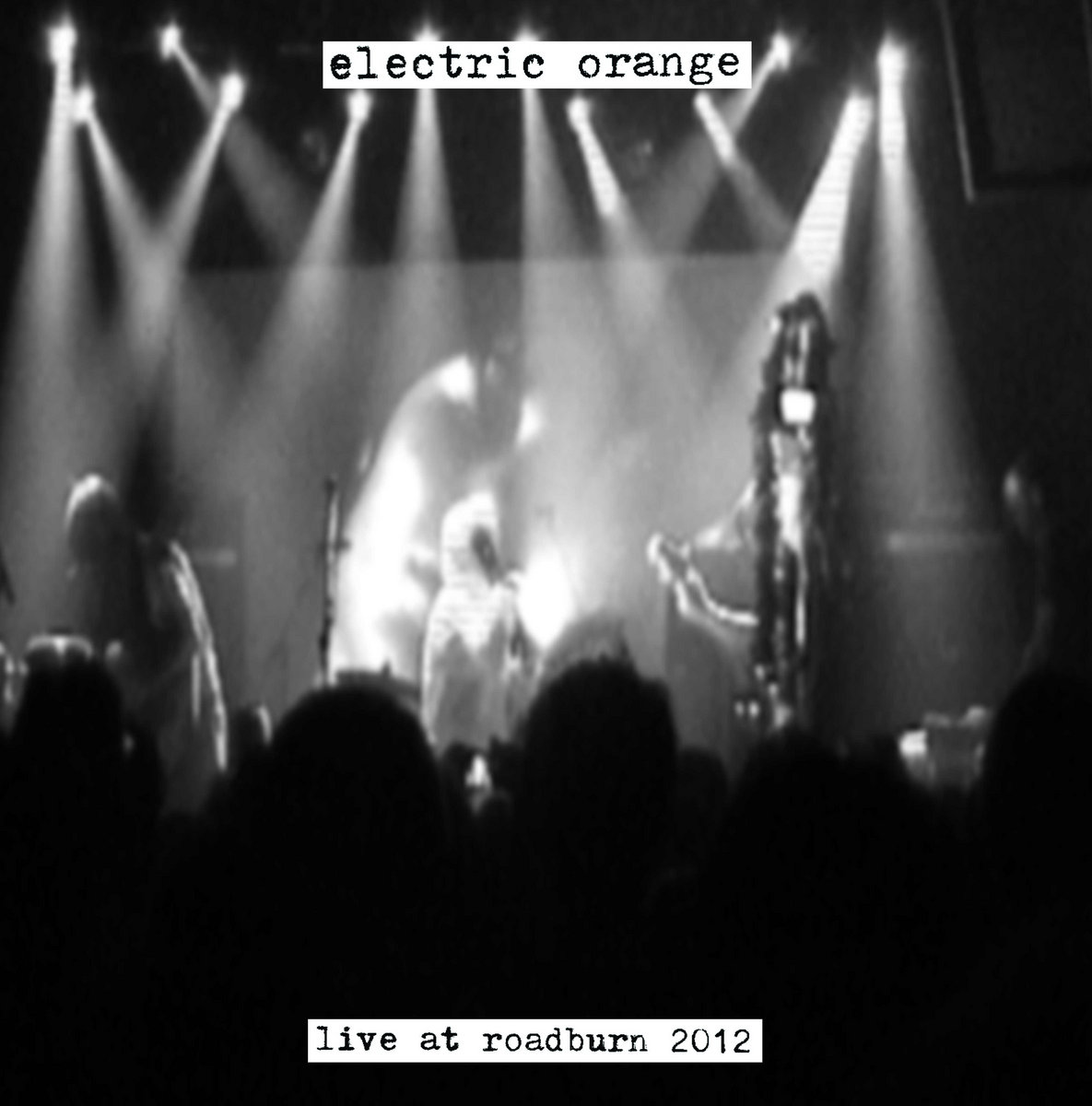 Links related to the album/band/track :
Electric Orange – "Krautrock From Hell" Full Album Video on YouTube
Electric Orange – "Krautrock From Hell" Full Album Audio Playlist on Bandcamp
Electric Orange Band's Page on Spotify
Electric Orange Band's Page on Discogs
Electric Orange Band's Page on Rate Your Music
Electric Orange Band's Page on Bandcamp
Electric Orange Band's Homepage
Electric Orange Band's Page on Facebook
Electric Orange Band's Page on Setlist Fm
Electric Orange Sulatron Records
Electric Orange/Adansonia Records Facebook Page
Electric Orange/Adansonia Records Homepage
Electric Orange Band's Page/Full Albums Download Links on Music Bazaar